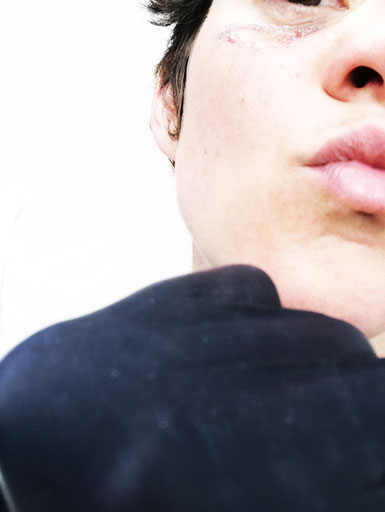 Beloved ones out there.
I hope you are all good! No worries! I will not talk about this cake thing No More (not only because when you are in (self isolation), well what else can you do then eat it ALL??!!!!) So from my side, I think I will NEVER EVER eat cake again. 
Today I am a short babe, I had a working-class-girl - rrriot- connected to community day. 
But some thoughts on: how we decided we need to take action! I think it is fascinating-again!, how communication can fail. Can fail so often through text, messages, mails ... I guess sometimes I am also shocked or maybe I wonder, did I really misread people, was I blind and now they show their "real?!?!? faces" or is it just connected to miscommunication? Hm. 
Back yeah a different level of communication and trying to figure out how to interact and engage.  I guess many of you know those ZOOM or whatever meetings and they are sometimes, challenging,  Technical issues, feedback, … well, I guess you probably know. But hey, at least we can see each other and figure out how to deal with it.  I am still in the rrriot babe mode and would want to share more thoughts connected to: connection when you are disconnected or when you can't connect no more. But working class babe now needs to get off screen after a fullscreen-day.
But well, I guess you know for now, I will share my thoughts on connection, the milky way and the can't connect no more tomorrow.
I hope you have or had a good day fighting, what ever you are fighting for or against.
Love, 
x hanna
---